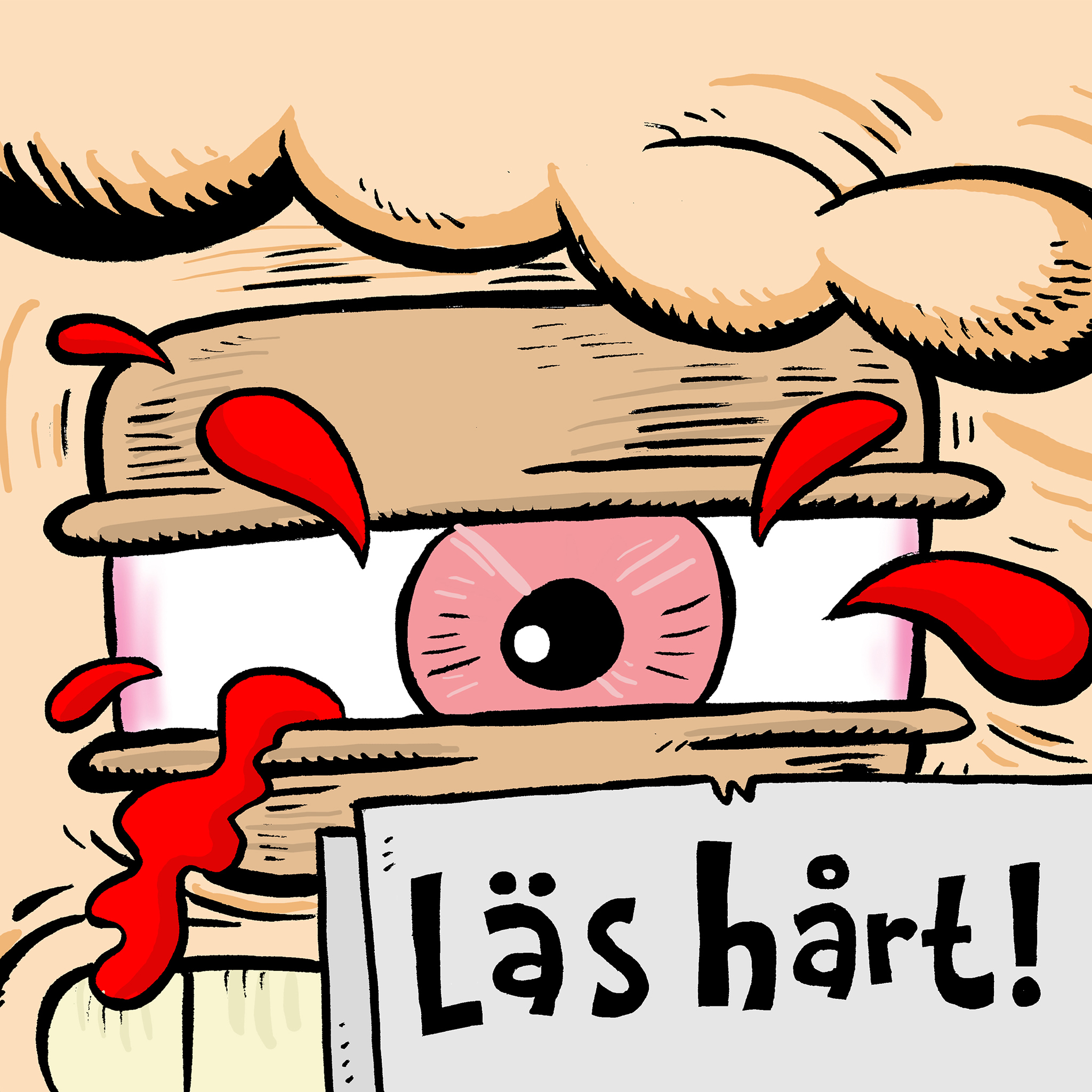 En mörk Terry Pratchett
Sep 1st, 2020 by lashart
Hösten är här och LÄS HÅRT likaså. I denna säsongspremiär berättar Magnus Dahl och Johan Wanloo traditionsenligt vad de har läst under sommaren. De siar även om seriemediets framtid, försöker reda ut sin invecklade relation, samt snackar ganska mycket om Sebastian Mattsons roman "Balladen om Kalle Klick". 
I nästa LÄST HÅRT...
Hösten 2020s första Läs Hårt-bok blir JRR Tolikens "The Story of Kullervo". I slutet av september kommer vår dom.
Annat som nämns
Läs hårt-avsnittet om Cozy Cat Mysteries och avsnittet om Dean R Koontz, Elvis vs Tommy Steele, Johans radioprogram och krönikor, Star Wars-bibeln, Tronspelet, Nöjesbladet Film, Hemlige Arne, Åsa Linderborg "Året med 13 månader", Magnus twitter och gamla blogg Piruett, AR Yngve "Precinct 20: Dead Strange" + "Sniper Viper", Jan Malmborg "Trubbel: Berättelsen om Olle Adolphson", Philip K Dick "The cosmic puppets", Hunter S Thompson, Arkiv X, Charles L Fontenay "Kontraspion i rymden", Robert Kirkman "Die die die" + "Walking Dead" + "Invincible" + "Super-dinosaur", X-Men, Ed Brubaker "Criminal" + "Gotham Central" + "Pulp", Iain Reid "I'm Thinking of Ending Things", HP Lovecraft, Bram Stoker "Dracula", Lovecraft Country, Shirley Jackson "We Have Always Lived in the Castle", Wess Roberts "Make It So: Leadership Lessons from Star Trek: The Next Generation", Brian K Vaughan & Fiona Staples "Saga: Book 3", Amal El-Mothar & Max Gladstone "This is how you lose the time war", Steph Swainston "The Year of Our War" + "Fair Rebel" + intervju om att hon slutar skriva, Peder Madsen "Valhall", Rebecca Roanhorse "Trail of Lightning", Kelly Thompson "Storykiller", T Kingfisher "A Wizard's Guide to Defensive Baking" + vårt avsnitt om "Clockwork Boys", Terry Pratchett, K Svenssons intervju med Sebastian Mattson, JRR Tolkien "Sagan om ringen" + "Silmarillion" + "The Fall of Gondolin", King's Quest III.
Share
|
Download(

Loading

)