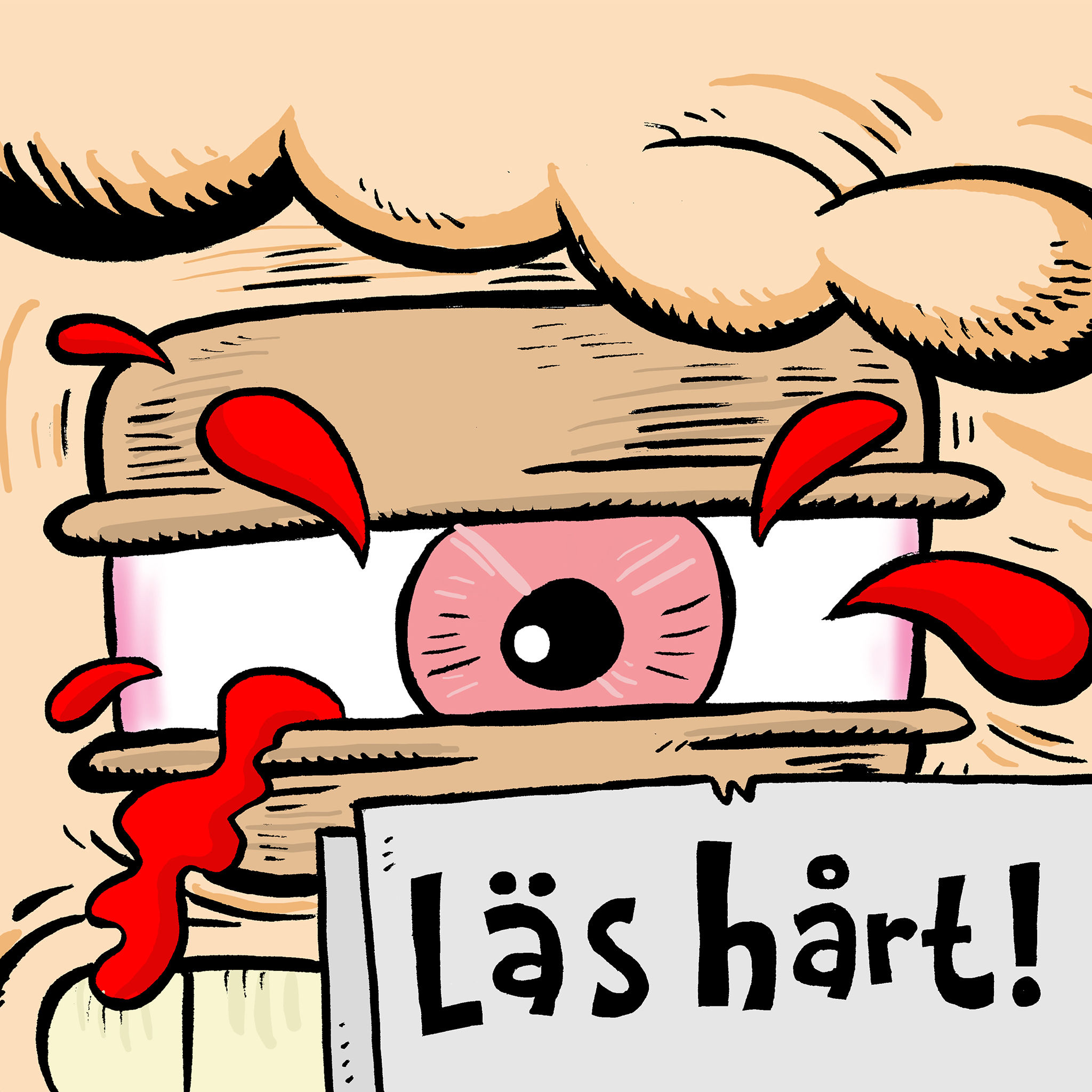 Ja, ni ser rätt: LÄS HÅRT är tillbaka efter sommaren. Vad har hänt sedan sist? Har Johan svikit sina ideal? Har Magnus fullständigt gått ner sig i nostalgiträsket? Svaren på dessa frågor, samt en massa snack om böcker, serier och alternativkultur, hittar ni i det här spännande poddavsnittet.
I nästa LÄS HÅRT...
Vi kickar igång hösten med Elliot S Maggins roman "Superman: Miracle Monday". En bok om Stålmannen från 1981!
Annat som nämns 
Buffy the Vampire Slayer, Star Trek: The Next Generation, Charlie Wells "Blodigt spel", Captain America, X-men, Vera Nazarian "Dreams of the compass rose" + "Lords of rainbow", John Crowley "Little, Big", Johan Ajvide Lindqvist "Låt den rätte komma in" + "Hanteringen av odöda" + "Människohamn", Stephen King "Drömfångare", Terry Goodkind "Wizard's first rule", Jan Strnad & Gil Kane "Sword of the Atom", Gröna pilen, Steve Ditko, Tad Williams "Memory, Sorrow and Thorn"-trilogin + "The heart of what was lost" + "The witchwood crown", Frank Miller "Electra: Assassin" + "Daredevil: Born Again", Marjorie Liu "Monstress", Brian K. Vaughan "Saga", Justin Cronin "City of mirrors" + "The passage" + "The Twelve", Thor: Ragnarok, Bill & Ben, Nick Carter, Jolo "De tre från Haparanda", Henrik Bromander "Bara en kram" + "Vän av ordning", serietidningen Gigant, Gerry Conway mfl "Atari Force", "Stjärnoras krig", Brandon Sanderson "Oathbringer", Terry Pratchet, Neil Gaiman "Sandman" + "Anansi boys", Lise Myhre "Nemi", Robert Jordan, George RR Martin, Dave Duncan, Katherine Kerr, Brian McClellan "The powder mage-trilogy", Oskar Källner "Alfa och omega", Ray Bradbury, Bernard Cornwell "The winter king", "Superman the Movie", "Stålmannen II", Grant Morrison "All-Star Superman", Mark Millar "Superman: Red Son"
Och kom igång: Livet är för kort för finlitteratur.
Share
|
Download(

Loading

)