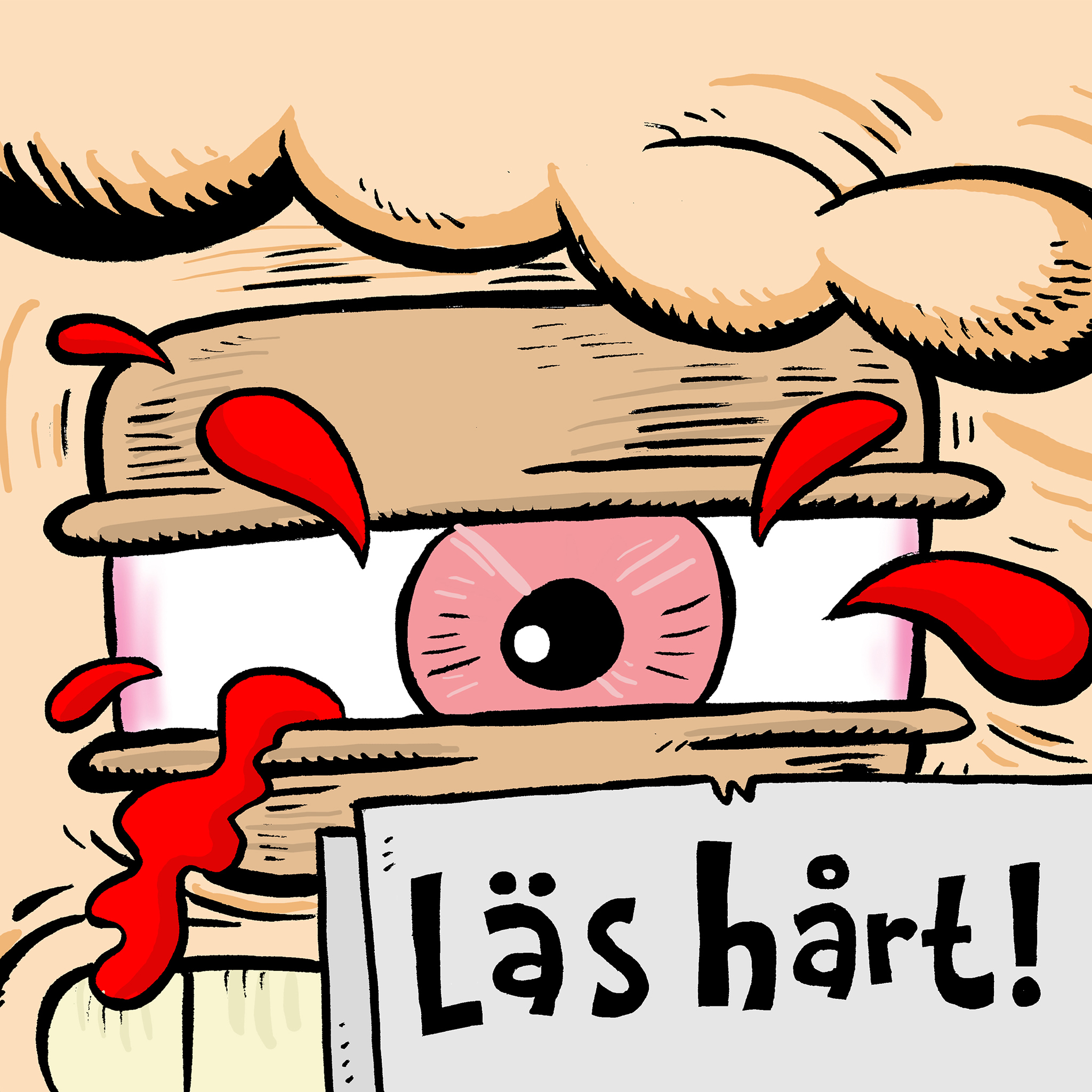 Dan Brown kan inte bättre
Jan 28th, 2021 by lashart
I årets första LÄS HÅRT snörvlar och flåsar sig Magnus Dahl fram med barnvagn genom ett snötäckt Stockholm. I Göteborg har Johan Wanloo dragit sig tillbaka in i en gammal fastighetsskötarelokal. Två osannolika existenser, förenade av viljan att prata om Dan Browns "da Vinci-koden". De reder även ut reglerna för sin dödsblodpakt: att inte köpa några böcker under hela 2021.
I nästa LÄS HÅRT...
... diskuterar vi Rhianna Pratchetts soloäventyr "Crystal of Storms". Ja, det är Terry Pratchetts dotter som har skrivit en Fighting Fantasy-bok.
Annat som nämns
Fjodor Dostojevskij "Bröderna Karamazov", Franklin W. Dixon "Bröderna Hardy", Jean-Michel Charlier "Blueberry", Spirou, David Nessle, Larry MacDougall "Gwelf: The Survival Guide", Kyle Baker "Plastic Man", Dennis O'Neil & Curt Swan "Superman", Peter Rabbit, Matthew Hongoltz-Hetling "A Libertarian Walks Into a Bear",  X-men, Immortal Hulk, Amazing Spider-Man, Ryan Ottley, Robert Kirkman "Invincible" + "The walking dead", Amazon Prime Video, "Doctor Who", T Kingfisher "The hollow places" + "The Halcyon Fairy Book" + vårt avsnitt om "Clockwork Boys", "Day of the dead", "Tillbaka till framtiden", Madeline Miller "Circe", "Dead Zone", Alan Moore "Watchmen", Dan Brown "Änglar och demoner", "Inception", Necronomicon, Dean R Koontz, Jesus Kristus.
Share
|
Download(

Loading

)